About Us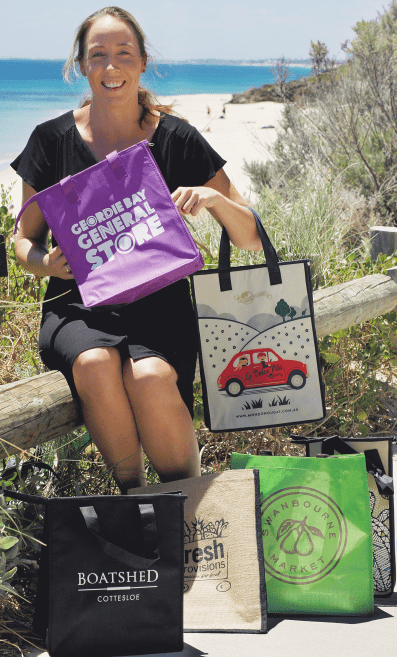 Platinum Bags was established in 2009 and has proudly supplied great quality branded bags to hundreds of businesses across Australia and New Zealand over the last 12 years.
My name is Kelly and I am the owner and manager of Platinum Bags. Before the single use plastic ban bag was even a thought, I have understood the long term impact of reusable bags both for the environment and to help businesses promote their brands.
As a Mum of three children, I also understand that the humble shopping bag often doubles as a swimming bag, picnic bag, library bag and more! This is an opportunity for brands to gain much greater exposure by offering a durable and attractive bag to their customers.
From design to manufacture and finally distribution from our warehouse in O'Connor, my team and I manage the process to ensure a hassle-free process for our customers and that the products will be exactly what our customers want.
We have a close relationship with our overseas manufacturing partners. These partners ensure a high standard working environment and excellent quality control procedures.
Providing the right product for your business through excellent quality and customer service is our ongoing goal. We are so lucky to have worked with clients large and small in WA and nationwide to design and deliver wholesale branded bags to some of Australia's most loved brands.
If you would like to know more, please get in touch. We would love to hear from your and find out more about your business goals.
Kelly Moss
Platinum Bags