Calico Market Bag
Our custom made  bags generally have an 8-10 week lead time however we understand that sometimes things pop up and customers need orders urgently! We have a range of bags in stock with local printing options for those urgent orders. Unprinted bags can be ready in 2-3 business days and printed bags can be ready in 10-12 business days.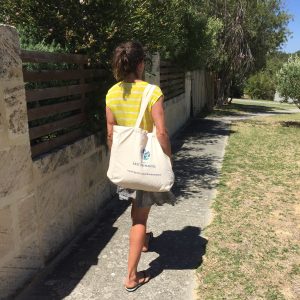 A fantastic general purpose day bag, beach bag, market bag and more. These bags are made from a sturdy 10 ounce natural cotton fabric with two long handles to go comfortably over the shoulder.
The bags are 38cm long, 40cm high and have 10cm side gussets to fit all of your items. They also have an open side pocket on one side which is great for water bottles.
Printing can be added on one or both sides.