News
Are you ready for WA's plastics ban?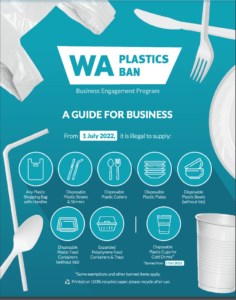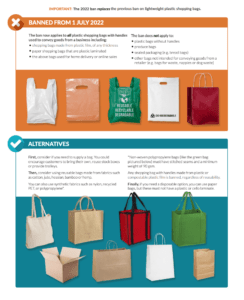 Are you prepared for July 1? 
The next phase of the plastics ban in WA is almost here, which means that a variety of plastic items will now be illegal. The ban will apply to all plastic shopping bags with handles used to convey goods from a business including:
– shopping bags made from plastic film, of any thickness
– paper shopping bags that are plastic laminated
– the above bags used for home delivery or online sales
Plastics Ban WA suggest the using reusable bags made from fabrics such as cotton, jute, hessian, bamboo or hemp. You can also use synthetic fabrics such as nylon, recycled PET, or polypropylene. With this in mind, we are ready to help your business meet its obligations as well as provide the necessary bags for your business.
We have so many incredible options including cotton, shopping and grocery bags, insulated cooler bags that will fit your business and budget – all while making your brand stand out.
Contact us to chat about which bags will work best for your brand and your business.
For more information on the plastics ban visit WA Plastics Ban