News
Customer in Focus – Boatshed Markets
Boatshed Market
If you live in Perth, chances are you know about the Boatshed Market in Cottesloe. Originally a boatbuilding shed that famously housed the America's Cup winning Australia II yacht during construction, it is now arguably the most innovative food market in Perth.
The Boatshed has an amazing array of fresh produce, cheeses and gourmet food products. It has grown to now house a butcher, fishmonger, florist, bakery and deli. In 2017, The Wine Loft was added by suspending four shipping containers from the gantries.
Platinum Bags has supplied the simple and stylish black reusable shopping bags and insulated cooler bags to the Boatshed for many years.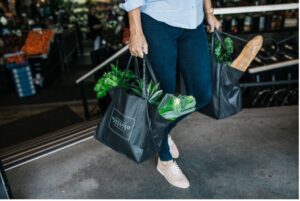 Over recent years, we have developed additional bags to suit the different areas within the Boatshed business.
With the Boatshed Butcher providing over 500 Christmas Hams to customers each year, two new insulated cooler bags were designed to specifically hold the hams and keep them cool in transport. A lightweight Cotton Ham Bag was also produced for customers to store their hams in the fridge once it had arrived home.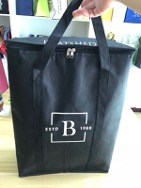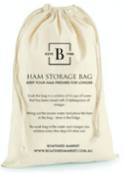 With the Deli's catering service becoming increasingly popular, new packaging was required to house a range of different sized platters. We developed a range of insulated cooler bags and sturdy natural kraft paper bags in a number of sizes so that platters could be transported without the goods being damaged.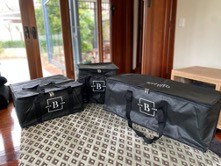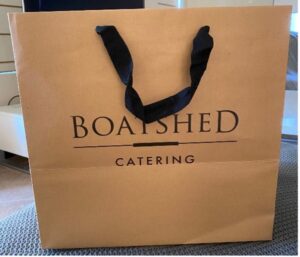 Next up we assisted the Boatshed Florist by providing a black paper carry bag for their beautiful fresh flowers in a new size and at a better price point than their previous suppliers.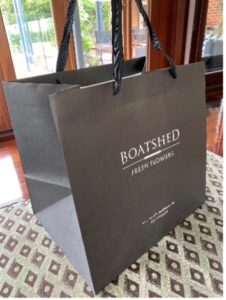 The latest range of bags that we have provided are for the Boatshed Wine Loft. The 1 and 2 Bottle natural kraft paper bags are strong and stylish featuring some of the design drawings from the Australia II drawn by Ben Lexcen. They have great black rope handles and work in with the branding of the Wine Loft very well. We also produce a lightweight 2 bottle kraft paper bag that can be folded over at the top.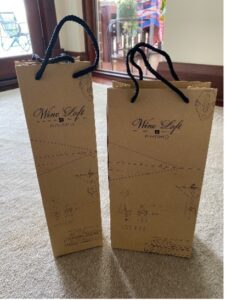 We love working with the Boatshed in providing great quality packaging that reflects their branding and can be reused by their customers many times over.
Contact us for more info on how we can support your business with high quality, branded bags!