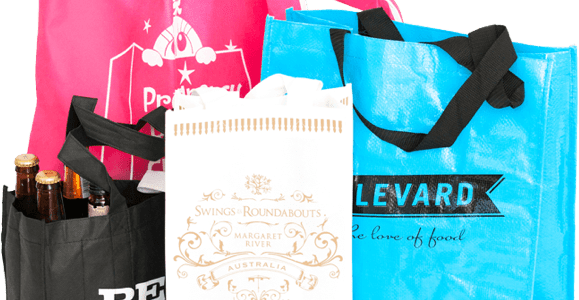 News
Which bag is right for your business?
The first step is choosing the right reusable bag for your business is to know what is going in the bag. Think about the size, shape and type of products that the bags will be used for and ask some of these questions:
Do I want the contents to stay cold/hot in an insulated cooler bag?
For wine and beer bags – do we have standard size bottles?
For shopping bags for groceries and fresh produce – would you like a carton of milk to stand upright for example?
How do you want people to reuse the bag and help get your brand out there?
Once the functionality of the bag is determined, it is time to get creative and design your customised bag . Let's look at your brand and style – is it bright, bold and fun or is it more classic and sophisticated? This will help decide on the colour of your bag and the use of your logo. The bag will represent your brand and products over and over again so it is important that is reflects the character and personality of your business.
In addition to your main logo, you might also want to include some important contact information on your bags such as your location and website. This can easily be included in the design and many people choose the side gusset panels of the bag for this to keep the main front and back panels uncluttered.
We are very happy to assist you with this process and recommend our most popular styles. All of our bags can be made to your specific requirements.
Contact Us